Ulrich Kellerer's decades of success in the fashion industry seemed destined from his earliest days living on a farm south of Munich, Germany – but it's his current emergence as a talented storyteller, book writer and inspirational speaker that is giving his life a deeper meaning and purpose. After years of helping others look amazing, these endeavors are allowing him to have an impact on people he could never meet if he hadn't ventured beyond the world of fall/spring collections and runways.
Ulrich concludes that his ultimate goal is to share his message that everyone should do something to make the world a better place. "I'm so blessed with a loving wife and business partner in Inge and good friends," he says, "and embarking on these creative endeavors, I have met so many incredible people I would never have met in the fashion industry. Rather than talking over and over about the next collection in London, Paris or Milan, I'm talking about things of greater significance to me, and hopefully many others."
The Author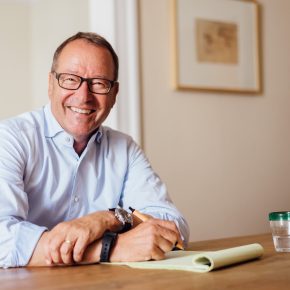 Ulrich's biggest dream was always to write a book. His father was a editor and could never finish his book.
Ulrich has contributed as a co-author with Jack Canfield for the bestselling book "SOUL OF SUCCESS". This Life work of Jack Canfield became a movie and Ulrich joined in as a co-producer. Further more his interview was published in the bestselling book »Performance 360«, where people like Richard Branson, Dr. Nido, Nick Nanton and many more have a lot to say.
More than 3 years Ulrich worked on his new book "ONE MOMENT CAN CHANGE YOUR LIFE" (German version »Der Moment Deines Lebens«) where he interviewed people young and old and let ordinary people tell their extraordinary stories.
The Speaker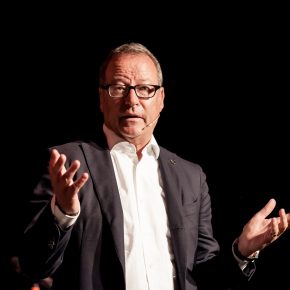 Ulrich Kellerer was on stage with the most successfull speakers internationally and nationally like Brendon Burchard, Bo Eason, Roger Love and Hermann Scherer.
His topic "ONE MOMENT CAN CHANGE YOUR LIFE" brings awareness to his audience and motivates people to live their lives consciously.
He speaks in front of corporations and also for charity organizations.
Contact Ulrich Kellerer