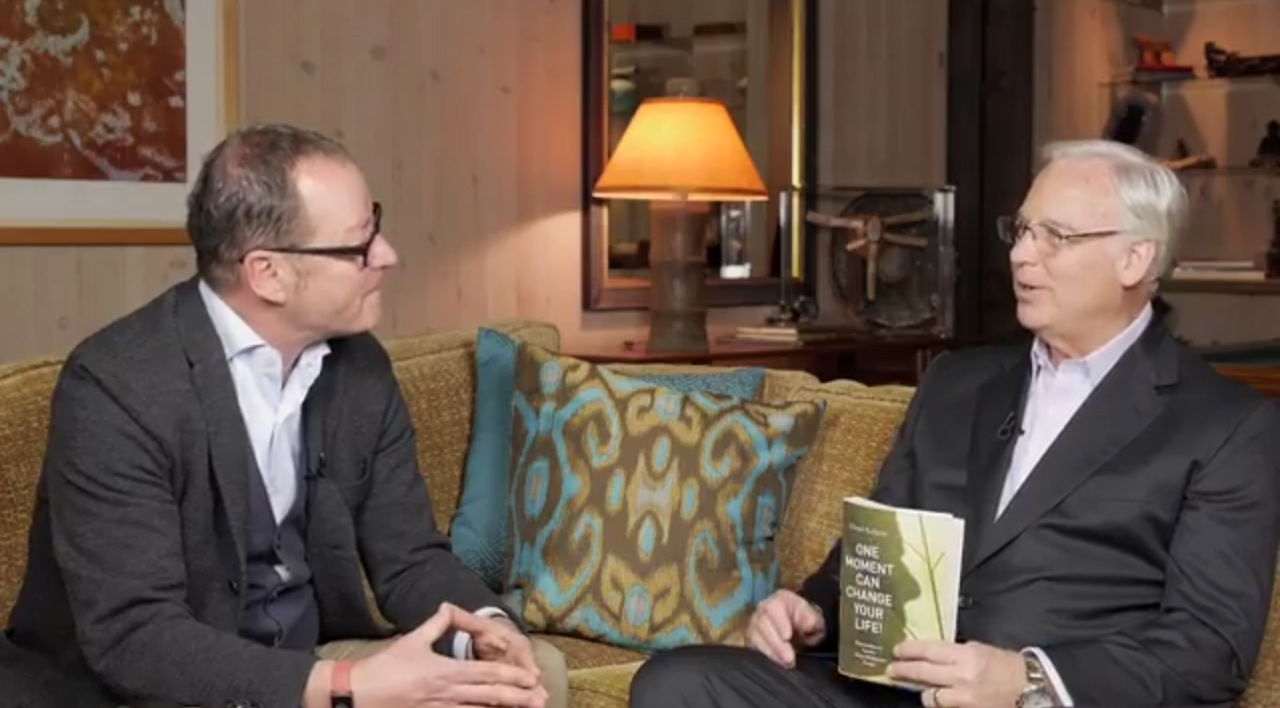 Jack Canfield (Co-Autor der Bestseller Serie "Chicken Soup for the Soul" und Autor von "The Success Principles) im Interview mit Ulrich Kellerer (Autor des Buches "One Moment can change your Life!)
Books
---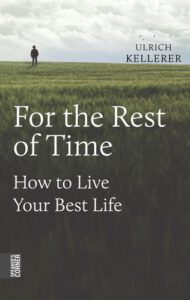 Ulrich Kellerer addresses the big questions in life. He knows from experience that one moment can change everything. From one minute to the next your entire life can turn upside down. A personal defeat. Professional failure. The death of a loved one. The breaking of a marriage. The loss of a job. Ulrich Kellerer has experienced all of it. He is convinced that moments are all we have in life. In fact, it is these very moments that we remember in our final hour. The art of life is to enjoy the moment. To arrive in the here and now. Ulrich Kellerer seeks to motivate readers to see life as a journey toward themselves and to embark on this powerful path, leading to an exciting and fulfilled life. As a result, he penned this book, The Rest of Time: How to Live Your Best Life. It guides readers through the big questions in life, motivates them to change their life on a small scale, to raise their awareness and to reinvent their everyday existence. His book provides readers the opportunity to change their own attitude towards life.
---
A personal defeat. Professional failure. The death of a loved one. The end of a marriage. The loss of a job. How can you manage to bounce back from such things, make the best of it and, in the end, live a happy life? Your first love. The gift of steadfast friendship. A deeply moving experience that borders on a miracle. How can you see the opportunity for personal development – and to actually use it for your own growth? A book emerged from these stories: an inspiring collection of biographies about ordinary people who rose to the occasion, experienced extraordinary moments and chose the path toward the light within themselves and all that life has to offer.
Book Reviews
---
"You can succeed best and quickest by helping others to succeed."-Napoleon Hill The Professional Performance 360 Special Edition: Success authors and entrepreneurs in this book may be considered the offspring of those ambitious goals: Success and Achievement. In this compilation, they share their experiences (both successful as well as those to avoid) to help others better understand the prerequisites of success. This careful selection of experts highlights the qualities that are required to achieve goals-regardless of their nature. The reader may note that it is no different mindset to set aspirations for lofty goals or down-to-earth ones. In fact, some experts need to work their way up to higher goals while others have a mindset to go for broke-and both make it work! Among the main drivers in high achievers are: knowledge, goal-setting, planning, perseverance, passion and action. While finance is not to be ignored, entrepreneurs and 'doers' do not allow this element to destroy their dreams, and merely factor it into their plans. Success becomes a habit and a precious quality to share with all who wish to achieve. "Always bear in mind that your own resolution to succeed is more important than any other." – Abraham Lincoln
---
Success is a concept universally embraced but individually defined. Our definition of success truly depends on our individual goals. For example, your goal might be monetary, a physical accomplishment or a moral achievement. To flesh out this topic, we are adding a few comments made by famous and successful people in diverse fields – similar and familiar concepts to those put forward by the Premier Experts(r) in this book. Success is to be measured not so much by the position that one has reached in life as by the obstacles which he has overcome while trying to succeed. Booker T. Washington You can succeed best and quickest by helping others to succeed. Napoleon Hill The difference between a successful person and others is not a lack of strength, not a lack of knowledge, but rather a lack in will. Vince Lombardi Nothing can stop the man with the right mental attitude from achieving his goal; nothing on earth can help the man with the wrong mental attitude. Thomas Jefferson In our New Economy, the acquisition of success has been reformatted somewhat by business and industry even though its principles remain the same. The Electronic Revolution has changed the economic landscape as much as the Industrial Revolution. We now live more and more in "real time" and expect others to do the same. This era of instant communication has changed the ways in which we communicate and expect responses. To succeed today, it is useful, perhaps essential, to have a mentor. Errors will be made, but to minimize them will speed up your journey. The Premier Experts(r) in this book will help you along the way. They have been there and know the road. Who would be better to guide you? They will illuminate your path to The Soul Of Success..
---