Ulrichs größter Traum war immer ein Buch zu schreiben. Als Co-Autor mit Jack Canfield hat er bei dem Bestellerbuch "SOUL OF SUCCESS" mitgewirkt. Dieses Lebenswerk von Jack Canfield wurde verfilmt und Ulrich beteiligte sich als Co-Produzent. Anschließend wurde sein Interview im Bestseller "360 Performance" veröffentlicht, wo Persönlichkeiten wie Richard Branson, Dr. Nido, Nick Nanton und weitere Größen viel zu sagen haben.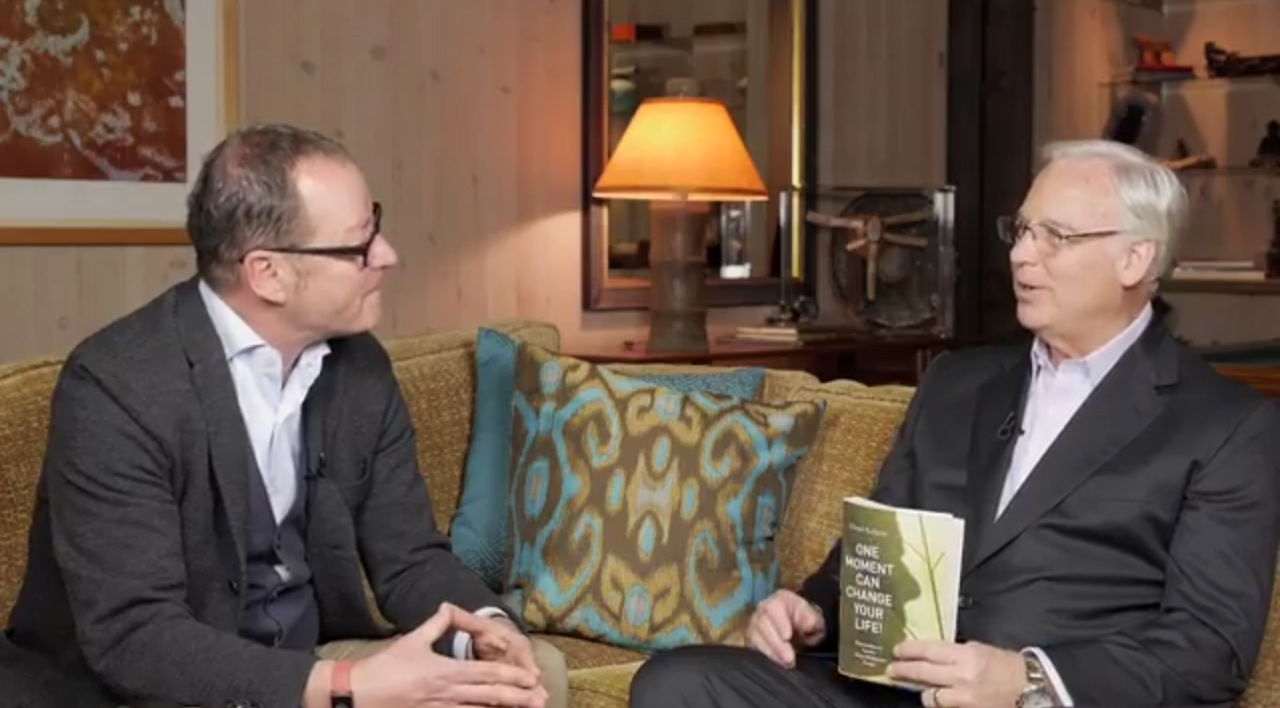 Mehr als 3 Jahre arbeitete Ulrich Kellerer an seinem neuen Buch "One Moment can change your Life!" (deutsche Fassung "Der Moment Deines Lebens", für das er Menschen jung und alt interviewte und er normale Menschen ihre außergewöhnlichen Geschichten erzählen ließ.
Bücher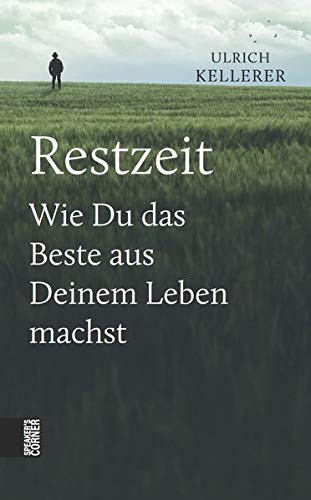 Es sind die großen Fragen des Lebens, die Ulrich Kellerer beschäftigen. Oft hat er in seinem Leben erfahren, dass ein Moment alles verändern kann. Von einem Moment zum anderen ist alles anders: Eine persönliche Niederlage. Berufliches Scheitern. Der Tod eines geliebten Menschen. Das Zerbrechen einer Ehe. Der Verlust des Arbeitsplatzes. Ulrich Kellerer hat all dies erlebt. Er ist davon überzeugt, dass Momente alles sind, was wir im Leben haben. Momente sind das, woran wir uns in unseren letzten Stunden erinnern werden. Die Kunst des Lebens besteht darin, den Moment zu genießen. Im Hier und Jetzt anzukommen. Ulrich Kellerer möchte die Leser dazu motivieren, das Leben als eine Reise zu sich selbst zu begreifen und sich auf diese Reise zu begeben. Denn wer sich auf diese Reise begibt, wird ein spannendes erfülltes Leben führen. Dazu hat er sein Buch Restzeit. Wie Du das Beste aus Deinem Leben machst geschrieben. Es führt die Leser durch die großen Fragen des Lebens, motiviert sie dazu, ihr Leben im Kleinen zu ändern, sich das Leben bewusst zu machen und im Alltag neu anzukommen. Es gibt allen die Möglichkeit, die eigenen Einstellung zum Leben zu ändern.
Denn die kleinen Erfolge zeigen uns, was im Großen möglich sein kann. Die Devise lautet: Dranzubleiben, auch wenn man sich überhaupt nicht in der Lage sieht, es zu einem guten Ende zu bringen. Weiterzumachen, weiterzugehen, auch wenn alles in einem sagt: Stop! Es ist ein einsamer Weg, dennoch ist er es wert, jeden Meter zu gehen. Weiterzugehen. Weiterzumachen ohne Garantien, dass jemals etwas dabei herauskommt.
---
Ein einziger Moment kann dein Leben verändern. Eine persönliche Niederlage. Berufliches Scheitern. Der Tod eines geliebten Menschen. Das Zerbrechen einer Ehe. Der Verlust des Arbeitsplatzes. Wie schafft man es, wieder aufzustehen – und am Ende sogar das Beste daraus zu machen und glücklich weiterzuleben?
Die Begegnung mit der großen Liebe. Das Geschenk unerschütterlicher Freundschaft. Ein zutiefst bewegendes Ereignis, das ans Wundersame, ja Unmögliche grenzt. Wie kann man darin auch eine Chance für die persönliche Entwicklung sehen – und vor allem nützen?
Ulrich Kellerer hat bei vielen Begegnungen mit den unterschiedlichsten Menschen deren Geschichten aufgenommen und dabei jenen Momenten nachgespürt, in denen sich oft ein ganzes Leben verändert. Es sind wahre Geschichten von Menschen, die durch Krankheit, Tod oder Unfall schweres Leid erfuhren und ihren persönlichen Weg durch diese Prüfung meisterten. Die trotz schwerer Lebenskrisen das Gute oder das Glück neu für sich definierten. Aber auch Geschichten voller Liebe und zauberhafter Momente, die unser Innerstes berühren.
Daraus ist dieses Buch entstanden: Eine inspirierende Sammlung von Biografien ganz gewöhnlicher Menschen, die sich nicht entmutigen ließen, sondern sich dem Leben positiv zuwandten.
"Meine Motivation, dieses Buch zu schreiben, zog ich aus den zahlreichen Gesprächen, die ich mit so vielen Menschen geführt habe. Dabei wurde mir klar, dass eigentlich jeder diesen magischen Moment erlebt hat, in dem sich alles in seinem Leben änderte. Und wer es noch nicht erlebt hat, der hat es noch vor sich …" Ulrich Kellerer
---
A personal defeat. Professional failure. The death of a loved one. The end of a marriage. The loss of a job. How can you manage to bounce back from such things, make the best of it and, in the end, live a happy life? Your first love. The gift of steadfast friendship. A deeply moving experience that borders on a miracle. How can you see the opportunity for personal development – and to actually use it for your own growth? A book emerged from these stories: an inspiring collection of biographies about ordinary people who rose to the occasion, experienced extraordinary moments and chose the path toward the light within themselves and all that life has to offer.
Book Reviews
---
"You can succeed best and quickest by helping others to succeed."-Napoleon Hill The Professional Performance 360 Special Edition: Success authors and entrepreneurs in this book may be considered the offspring of those ambitious goals: Success and Achievement. In this compilation, they share their experiences (both successful as well as those to avoid) to help others better understand the prerequisites of success. This careful selection of experts highlights the qualities that are required to achieve goals-regardless of their nature. The reader may note that it is no different mindset to set aspirations for lofty goals or down-to-earth ones. In fact, some experts need to work their way up to higher goals while others have a mindset to go for broke-and both make it work! Among the main drivers in high achievers are: knowledge, goal-setting, planning, perseverance, passion and action. While finance is not to be ignored, entrepreneurs and 'doers' do not allow this element to destroy their dreams, and merely factor it into their plans. Success becomes a habit and a precious quality to share with all who wish to achieve. "Always bear in mind that your own resolution to succeed is more important than any other." – Abraham Lincoln
---
Success is a concept universally embraced but individually defined. Our definition of success truly depends on our individual goals. For example, your goal might be monetary, a physical accomplishment or a moral achievement. To flesh out this topic, we are adding a few comments made by famous and successful people in diverse fields – similar and familiar concepts to those put forward by the Premier Experts(r) in this book. Success is to be measured not so much by the position that one has reached in life as by the obstacles which he has overcome while trying to succeed. Booker T. Washington You can succeed best and quickest by helping others to succeed. Napoleon Hill The difference between a successful person and others is not a lack of strength, not a lack of knowledge, but rather a lack in will. Vince Lombardi Nothing can stop the man with the right mental attitude from achieving his goal; nothing on earth can help the man with the wrong mental attitude. Thomas Jefferson In our New Economy, the acquisition of success has been reformatted somewhat by business and industry even though its principles remain the same. The Electronic Revolution has changed the economic landscape as much as the Industrial Revolution. We now live more and more in "real time" and expect others to do the same. This era of instant communication has changed the ways in which we communicate and expect responses. To succeed today, it is useful, perhaps essential, to have a mentor. Errors will be made, but to minimize them will speed up your journey. The Premier Experts(r) in this book will help you along the way. They have been there and know the road. Who would be better to guide you? They will illuminate your path to The Soul Of Success..
---