Ulrich Kellerer is joining with DNA Films®, an Emmy® Award-winning film production company, to be featured as Producer in the new documentary short called "The Soul of Success: The Jack Canfield Story."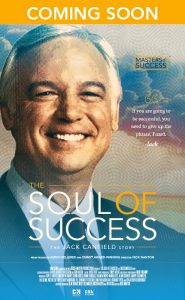 Munich, Germany – October 12, 2016 – Ulrich Kellerer was signed as a Producer in a new documentary short film from DNA Films® titled "The Soul of Success: The Jack Canfield Story." Four-time Emmy Award winning Director, Producer and Filmmaker Nick Nanton is gearing up to direct this upcoming documentary about the life and legend of Jack Canfield, a Best-Selling Author® and the most recognized success coach in the world.
As a Producer, Ulrich is invited to participate in the filming of a live, intimate interview with Jack, where he will reveal his secrets to success and will attend a private dinner celebration to wrap up the filming with Jack Canfield at his Santa Barbara home. "The Soul of Success" will begin principal photography on location in November of 2016.
To learn more about Ulrich Kellerer and their services, please visit www.ulrich-kellerer.com.
More About Ulrich Kellerer:
Ulrich started his career in fashion business in the early eighties, when he took a sales position at Marc O'Polo and Mason's. His strong selling skills and tenacious personality quickly made him Sales and Product Manager, and, eventually CEO and shareholder of the company Mason's.
He started his own trading company called Faro Fashion together with his wife as partner. Faro Fashion specialized in the import of high-end Italian fashion wear.
In 1998, Ulrich and his team took over the distribution of the brand "Closed" in Bavaria/Germany.
Ulrich Kellerer advises his clients on latest fashion styles and trends. "Closed", a leading European fashion company for women's and men's sportswear, appointed him their official fashion broker and location scout.
American celebrities and trendsetters, including Brad Pitt, Tom Cruise, Patrick Dempsey, Sarah Jessica Parker, Katie Holmes, and Drew Barrymore have been supportive in establishing "Closed" as a recognized brand in the US.
About DNA Films®:
DNA Films® is led by four-time Emmy® Award Winning Director and Producer, Nick Nanton and Emmy® Award Winning Producer, JW Dicks. Dicks and Nanton have produced multiple award winning films including Visioneer: The Peter Diamandis Story, Esperanza, Mi Casa Hogar and Jacob's Turn. Their productions have won several Emmys and together they have been awarded more than a dozen Telly Awards for excellence in television and film production.  Combined, they have produced and directed more than 500 television episodes and dozens of films.
Dicks and Nanton's goal is to bring the uniqueness of entrepreneurs and their stories to the big screen as a means of encouraging a new generation of entrepreneurs and strengthening the economy. Learn more at www.CelebrityFilms.com.
###
Media contacts:
Christine Enberg
Dicks + Nanton Celebrity Branding Agency
Christine@DNAgency.com
800-980-1626